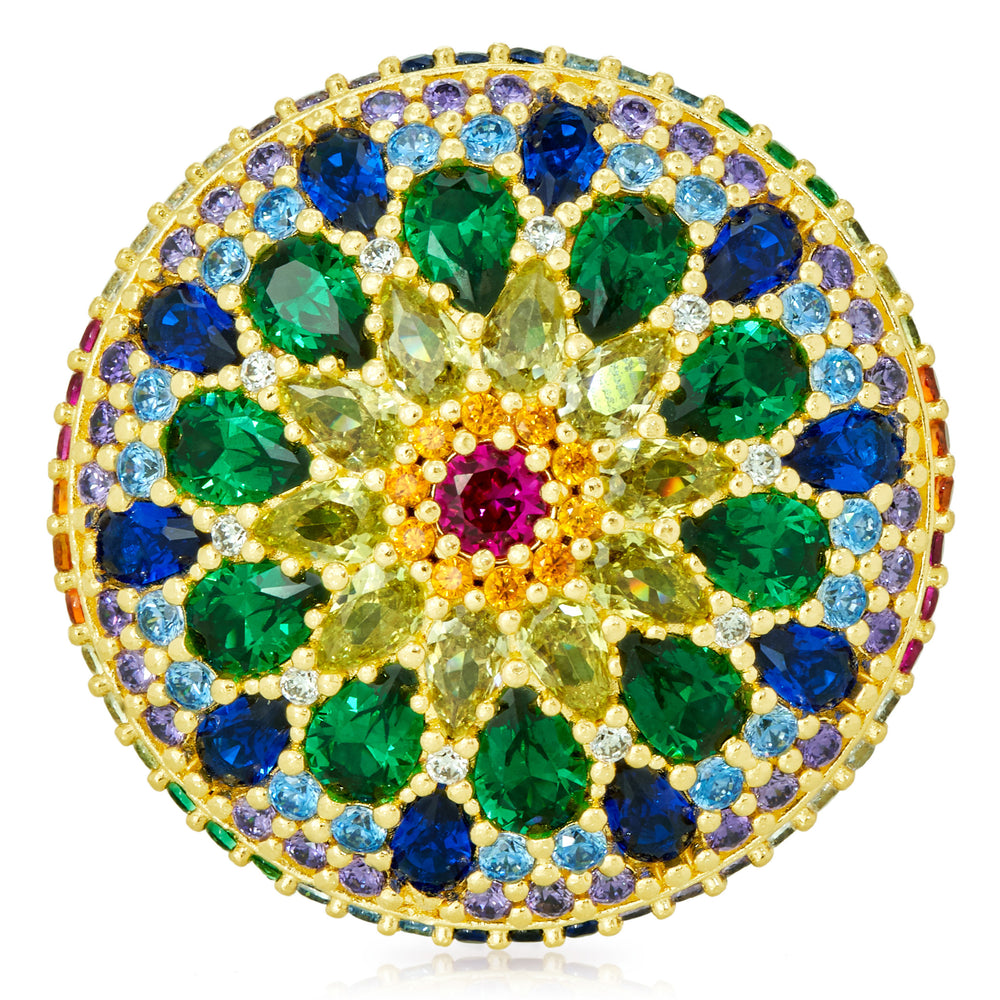 The Story of Mandala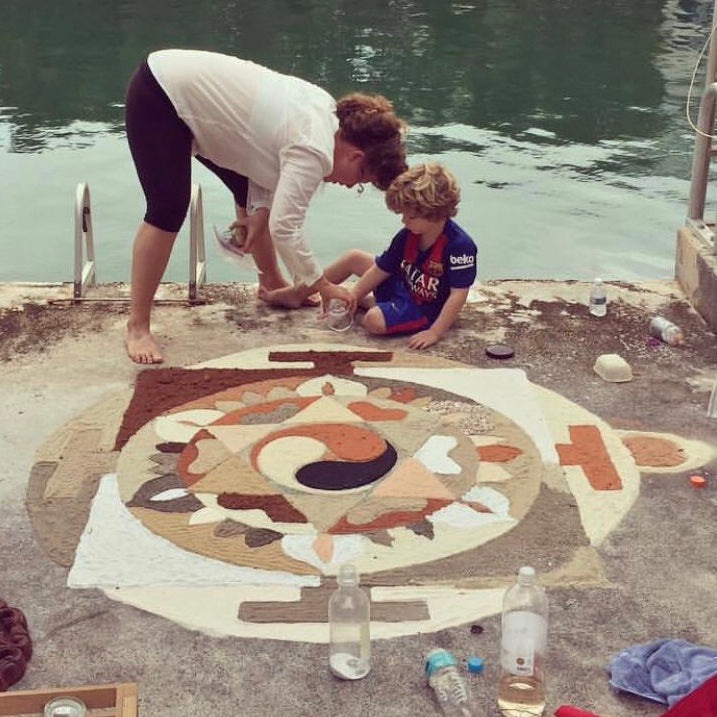 Bea taught me about Mandalas
I didn't know what a mandala was until my sister Beatriz taught me.  She had tried to explain what they were before we visited The Rubin Museum (https://rubinmuseum.org/) in New York soon after it opened, but I just didn't understand.  I have to confess, after seeing dozens of exquisite examples on that beautiful fall afternoon at the museum, I still had no idea.  
Every winter Beatriz would create a mandala at my parent's vacation home near Key West.  My mother would donate the surplus from her sand collection, each from a different beach or desert around the world, gifted by friends on their travels or collected by her. 
It was amazing to see how my sister would weave their colors to construct a new mandala every year.  Upon completion, it lasted only a few hours or days, as the sand would slowly disperse with the breeze.
I'm really proud of this design, I think my sister would have loved it too.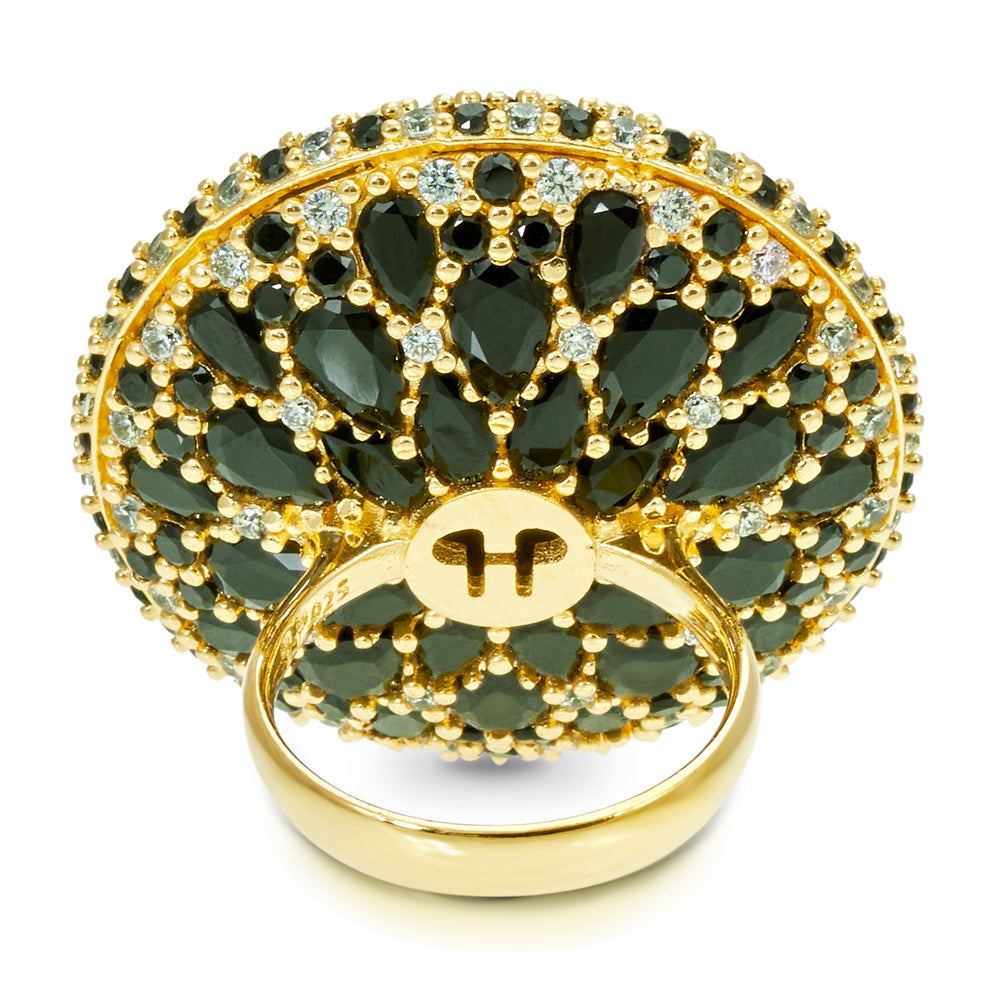 Inner (Chakra) and Outer (Night) Mandalas
It wasn't until I read about mandalas that I could begin to understand their meaning.  To me, a mandala is a representation, a representation of the universe in its totality, a universe that can include the world around us (the cosmos), or just be our self (the person).
My Chakra Mandala designs are "inner" mandalas that represent the person. Each design includes the seven colors of chakra, an ancient framework for recognizing the energies in a woman's body, extending radially and allowing the wearer to progress through each chakra as prayers to a rosary.
My Night Mandala design is an "outer" mandala that represents the entirety of our universe.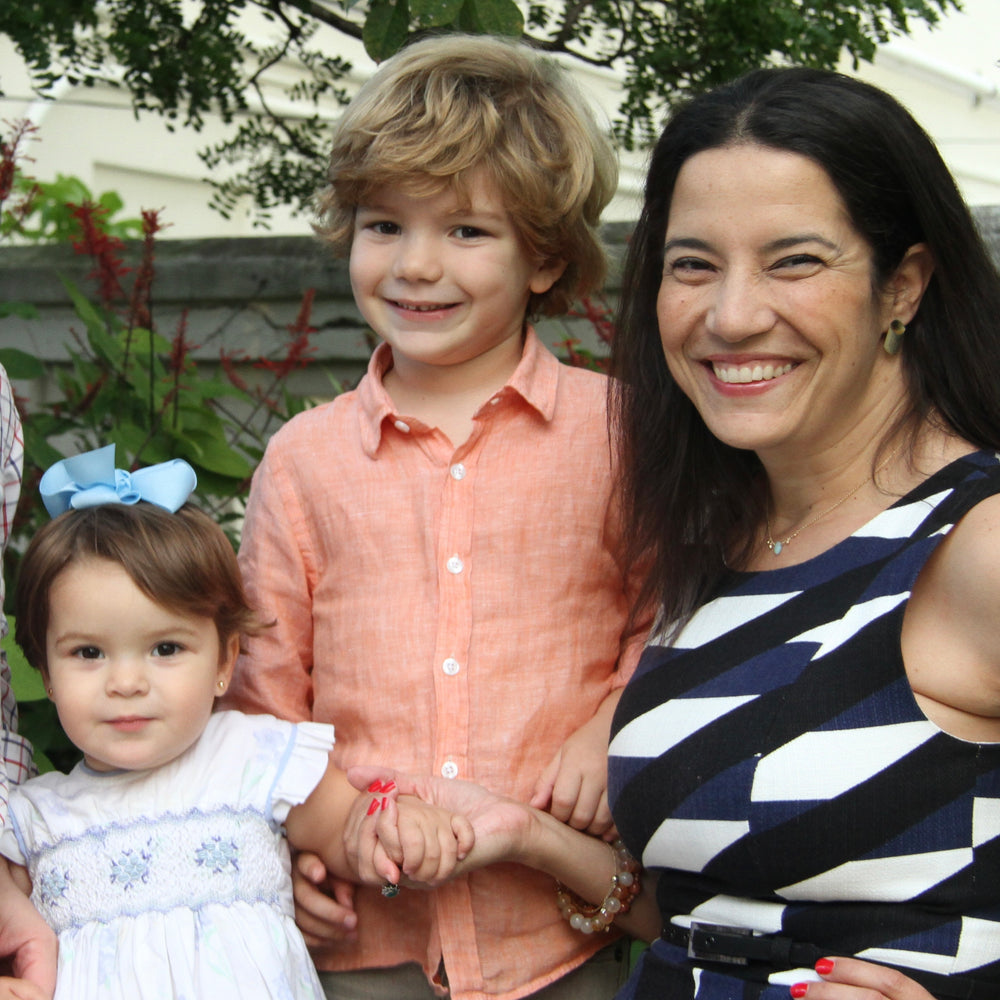 To Honor Sarah
I lost my wife Sarah to metastatic breast cancer in 2017, and I created Pharaoun to honor her memory by honoring the women in my life.
Sarah taught me about joy, romantic love, and how wonderful our relationships with our children can be.  She taught me so much, and I'm still learning from her.  One of her biggest lessons inspired the Pink Key Society.
Sarah's natural elegance, her smile, and her love of people and life was contagious.  She made everyone feel incredible, loved, and happy.  I am so blessed that she was my partner for ten years, and she is a large part of my heart.  
She is the woman that inspires every design, and I dedicate Pharaoun to her.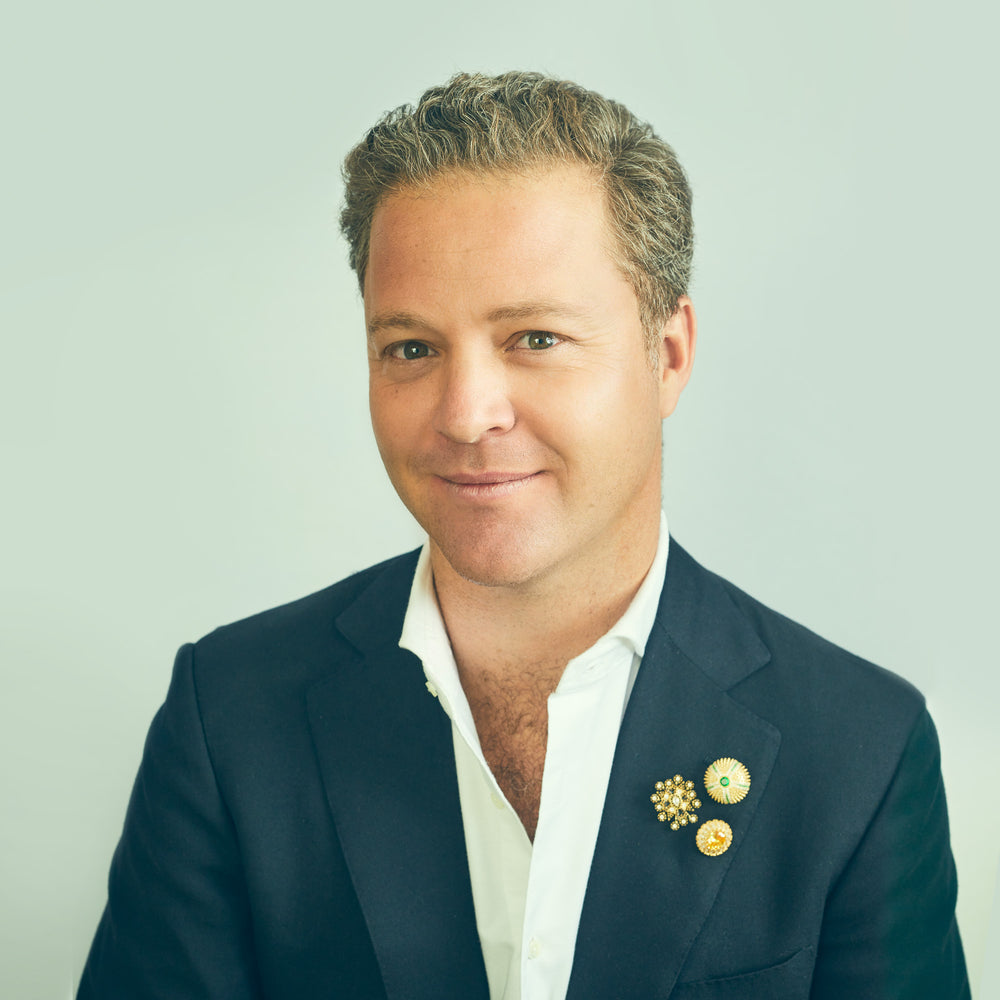 Your Pharaoun should remind you of your favorite version of yourself.
"What I find is that in the chaos of every day, women forget themselves, their strength, their beauty, and their independence.  
I want my designs to inspire women to be their favorite version of themselves, and that starts with you honoring yourself."
- Sergio Andrés Mendoza, Designer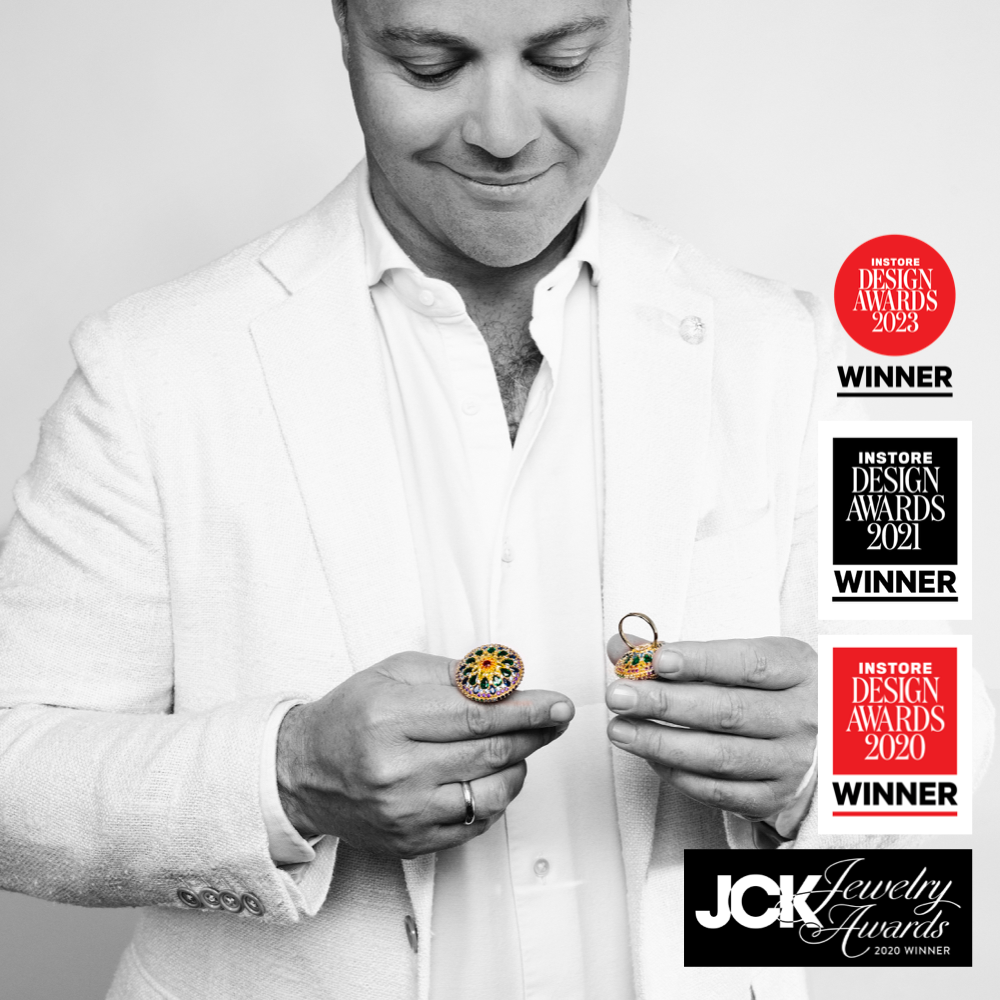 Award-Winning Designs
In February 2020, at my first JCK jewelry show ever, I was blessed to win the main design award with my Chakra Mandala.
In May 2020, my design won two more awards from INSTORE for best ring and best silver jewelry.
In 2021, I won more awards for my Bonbon collection.
In 2023, I won another award for my Starfish Totem.
I am so grateful for the recognition and support these awards symbolize, and I promise to keep creating designs that inspire you. Thank you. Sergio.
Sergio Andrés' Personal Style
Jewelry has always been a part of my life, but it wasn't until my wife died from metastatic breast cancer that I started designing for the women in my life.
It has been an amazing ride.  I have met thousands of women, and created a mission, for women to see themselves the way I see them, to create a world where they honor themselves.  My specialty has become cocktail rings, statement pieces that a woman chooses for herself, that I hope remind her of her favorite version of herself.
At the same time, I have always purchased vintage jewelry, both brooches and cufflinks, and I soon found myself adapting my designs to the types of pieces that I would like to wear myself.